OUR PROFESSIONAL TREATMENTS
VIVESCENCE has developed a line of specific products and treatments for beauty professionals.
High precision treatments
Specially designed for professional use in beauty salons, the VIVESCENCE® professional line products have formulas with a maximum concentration of active ingredients.
We offer different treatment protocols that can be adjusted according to the needs and concerns of each skin. Each protocol has been developed by skin experts and for use by skin professionals. They can be instrumentalized or not and allow a 360° personalized treatment with :
1 personalized diagnosis adapted to the problem of the moment,
1 prescription tailored to the patient's needs,
1 high performance customized treatment, inspired and recognized in the medical field
1 specific care relay program for the home
Our mission: To provide each person with visible, immediate and long-term results and, above all, to guarantee unparalleled anti-aging expertise.
Among the professional line treatments
In the heart of the Swiss Alps, VIVESCENCE® Laboratories are reinventing biocosmetic intelligence for a long-term vision of prolonging youth and beauty.
1985 Monterey, Laval QC, Canada H7L 3T6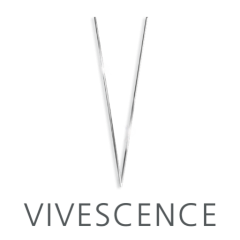 Copyright © 2023 Vivescence Canada