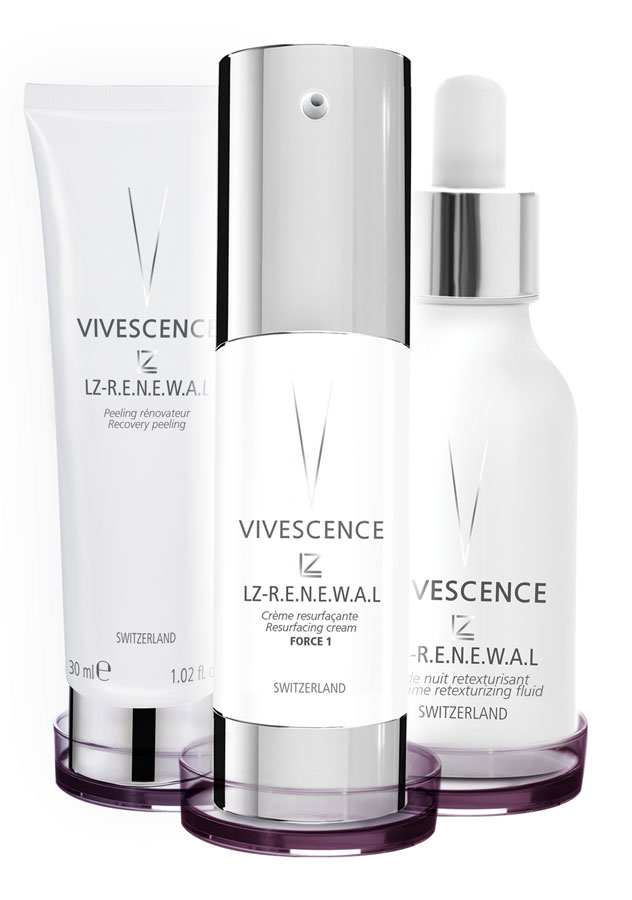 Brightness Recovery Acid | 140 ml bottle Peeling Promed Force 2 and/or 3 | 150 ml tube
LZ R.E.N.E.W.A.L treatment protocol
VIVESCENCE® adds to his professional treatment card a complete peri-aesthetic treatment program at competitive prices. Based on the "dermo-cosmetic" technique, this concept of treatment has been specially formulated to correct skin irregularities (dull complexion, wrinkles, fine lines, pigment spots, scars).
With its optimum efficiency, the LZ R.E.N.E.W.A.L treatment allows an immediate and lasting results after only one treatment.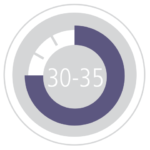 With an AHA cocktail combined to an enzymatic activity, this professional duo:
Improves skin texture
Reduces fine lines and wrinkles
Evens out complexion
Leaves the skin looking luminous
Treating skin irregularities:
Dull complexion
Fine lines and wrinkles
Pigment spots
Scars
Men and women with all skin types (exception of sensitive and fine skin)
All phototypes (best suited for phototypes I to III)
For all clients who want to target dull complexion, thick skin, dilated pores, fine lines and wrinkles.
RESULTS: The skin is soft. Complexion is even and radiant. Fine lines and wrinkles are smoothed. Skin is hydrated and renewed with a new skin effect.
PROTOCOL | TREATMENT PHASE
SKIN PREPARATION | 7 min.
EXPRESS WATERPROOF
FRESH CLEANSING MILK
PURE SOFT WATER
PEELING - PHASE 1 | 5 min.
COMPLEX OF ACTIVE ACIDS
RECOVERY BRIGHTNESS ACID
PEELING - PHASE 2 |
5 min. (first session) 10min. (following sessions)
GLYCOLIC ACID
PROMED PEELING FORCE 2
NEUTRALIZE AND REPAIR | 10 min.
SOS MASK or CHROMACTIVE MASK
PURE SOFT WATER
OPTIMA D
FRESHLIFT
SOS BALM or CHROMACTIVE CREAM
WARNING: Avoid contact with eyes. The use of sunscreen before sun exposure is recommended on areas where products from the LZ-R.E.N.E.W.A.L. line are applied. Follow the directions. If irritation persists, discontinue use and consult your healthcare provider. The frequency at which this product comes into contact with the skin and duration of contact should be limited. Keep away from heat. To protect the active ingredients, avoid using hands to warm the product.
In the heart of the Swiss Alps, VIVESCENCE® Laboratories are reinventing biocosmetic intelligence for a long-term vision of prolonging youth and beauty.
1985 Monterey, Laval QC, Canada H7L 3T6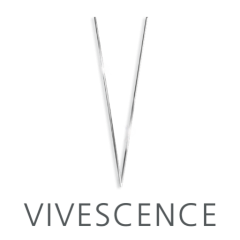 Copyright © 2023 Vivescence Canada